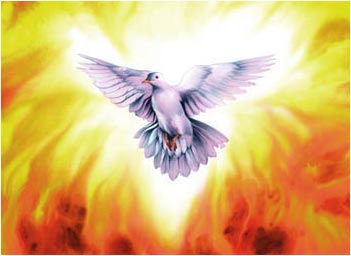 This devotional is based on Acts 13 that is read in accordance with the Revived by His Word initiative of the General Conference of Seventh-day Adventists.

1. The Holy Spirit
From the reading of Acts 13 there seemed to have been a virtually audible voice of the Holy Spirit in the first century Church: "the Holy Spirit said, 'Set apart for me Barnabas and Saul for the work to which I have called them,'" (Acts 13: 2). Today I seem only to hear men in meetings making plans and projections to push the growth of the Church. Today we seem only see a numbers game being played instead of Jesus being simply and clearly and solely presented to the people. Today I see us trying to artificially create what was brought about purely by the presence and power of the Holy Spirit. Not sustainable!
2. Earnest Desire Excitement for Truth
"And when the Gentiles heard this, they began rejoicing and glorifying the word of the Lord, and as many as were appointed to eternal life believed." Acts 13: 48
The sincere desire of the Gentiles to receive the Word of truth seems to be too short a phase in our own experience, when it appears that we think we know it all already (like the Jews). Do we still get that sparkle today as when we first heard the story of Jesus? Does He continue to have a fresh impact on us every day. Admittedly, while "His mercies are (indeed) new every morning," I don't necessarily 'experience it' as I could... as I should. There are times when I feel like I have to artificially push myself into a zone of excitement to tell to the world the story of Jesus.
Father, please grant unto us a fresh outpouring of the Holy Spirit, so we may experience the real excitement of receiving Jesus afresh every day. And grant that our only desire each day is to present Jesus to all with whom we have to do - and not to superficially create a semblance of first century fire and friendliness of the Church then, but to allow the Holy Spirit to work in and through us. This was ask in Jesus' name, amen.
To read Acts 13 and other related blogs, please click here