(This reading is based on Psalm 116 and is read in accordance with the Revived by His Word initiative of the General Conference of Seventh-day Adventists)
"I will take up the cup of salvation, and call upon the name of the Lord." Psalm 116: 13
Col's Steamed Fish and My Marriage Vows
I'm willing to contend with anyone... anywhere that my wife makes the meanest steamed fish you'll have anywhere (and if you doubt me, just ask my mother). When Coleen cooks for me, she does it with a whole lot of love, and sure enough she wants to know how it tastes, and how much I enjoyed it. The thing that gives her greatest delight is when I come home with a man-sized appetite and I consume all she prepares and still want more.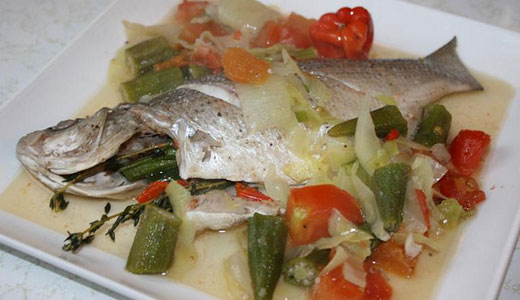 osmiva.com
Now although Col would be very disappointed if I didn't enjoy a meal that she prepared, the thing that would very likely hurt her the most, is if I'm unfaithful to my marriage vows. She takes that very seriously. I strive to be honest with her at all times - even if it means saying that I didn't quite enjoy a particular meal she may have prepared. But more than that I strive to be honest about the delivery of my promise to be faithful to her. Please pray for me.
God's Two Cups
But an even more awesome story is how God during the creation week prepared a beautiful habitat for His human creatures, who, notwithstanding His faithfulness and love, were led by the serpent to be unfaithful to Him. The story intensifies when God sent His only begotten Son to pay the price with His life for our salvation. It was a tremendous sacrifice where He allowed Himself to lose the protection of His divinity and be exposed to the savage elements of danger as are experienced by humans - the ultimate danger being death, which He suffered for us. All this was done in love (John 3: 16), and nothing could make Him happier than that we drain the cup of His salvation, so we will not have to drink of the cup of His indignation (Rev. 14: 10).
An open invitation from Christ is contained in 1 Corinthians 11: 25 where He's recorded to have said, "... this cup is the new testament in my blood: this do ye, as oft as ye drink it, in remembrance of me."
Consecration
Father in Heaven, today we thank You for the cup of salvation that You have prepared and offered freely to us. With much gratitude we accept it today and pray that You help us to be faithful to the vows we have made. We vow to love, serve, praise, and worship You now and forevermore, in Jesus' name, amen.
To read and/or listen to Psalm 116 and to read other related blogs, please click here.